Video production, Voice-over, presentation
Communicating your ideas Through sound, graphics and video
Yes, we've won an addy award for local cable television, but that's history. What really turns our crank is the satisfaction that comes from hitting the mark with our clients.
Using your original or purchased footage, original stills or stock photos, we can create a perfect representation of your message geared to your target audience.
You'll hear our work on Public Television, you'll see us all over the web. Our video projects have been used by publishers to create book trailers; by franchise companies to promote their brands and programs; by websites to launch new products and services.
Are you a non-profit? We welcome the opportunity to provide you with affordable production services with respectful consideration of your limited resources.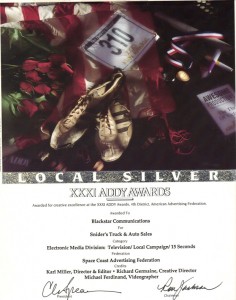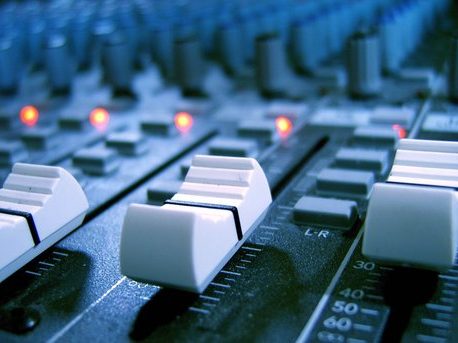 we're proud to serve our clients
the best reputation we achieve is from repeat business
Clients include firms in Europe, Australia, Asia, Canada, the UK and the USA.
We've worked with dozens of clients over the years from just about every major industry. There is no boiler plate, one-size-fits-all approach. Each creative project is different and the bottom line is to get results and meet our clients' objectives. Get in touch today and tell us your vision. We'd love to meet your challenge.
some points of accomplishment
it's not what you know.. it's what you do with what you know
Beginning in the fall of 2013, Rich became the sponsorship voice for "Rick Steves' Travels In Europe" … public television's most-watched, longest-running travel series.
Rich's 30 plus year career includes radio, TV, film and marketing… and the Internet.
Developer and producer of videos for TV and the Web.
He is a voice-over specialist offering many styles, characters and moods.
A long-time radio voice in Los Angeles, San Francisco and Seattle.
The voice of NPR affiliate KPLU for over ten years.
Written and produced hundreds of radio and TV commercials.
Narrated and produced dozens of audiobooks – many now on Audible, Amazon and iTunes.
The voice on thousands of business phone systems and "in-store" audio systems.
A professional image voice for radio, TV, the Web, DVD's, corporate videos and more.